Courses, walks, literary editing
Whether you want to give your writing a kick-start, meet with others to share ideas and opinions about books or take a walk with authors who have lived and worked in the city of Basel, there is something for everyone!
Courses
Every year, the Literaturhaus Basel offers a varied range of writing workshops and reading circles run by experienced course leaders. The courses are held in German. You can find the current courses on our German website.
Literary walks
People and texts are woven into the fabric of the cities and towns we move in. The LITERATURSPUR walks reveal these hidden threads in Basel and other cities. Moving seamlessly between past and present you will learn about the places where authors composed their works and how they lived. You will revisit and relive literary scenes, listen to readings of texts, and see places through different eyes. Our walks offer a chance to experience literature directly, whether during a short walk or on a day trip.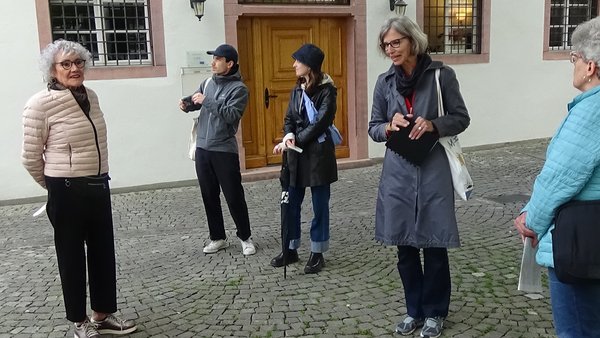 Literary editing
Writing is not always easy, and is above all not a straightforward, linear process. Sometimes we come to a standstill, then it's helpful to receive some professional feedback about exactly where we stand to help us get back on track.
Our Literary Editing team is made up of experienced professionals, who offer literary writers expert feedback to guide them on their way, presented in the form of either an in-depth appraisal or mentoring for your project.